Post by ferrari512s on Feb 19, 2014 16:24:39 GMT -5

Boyd Coddington's Smoothster
Let's start off with the Hot Wheels model for now since I'm so impressed with this design.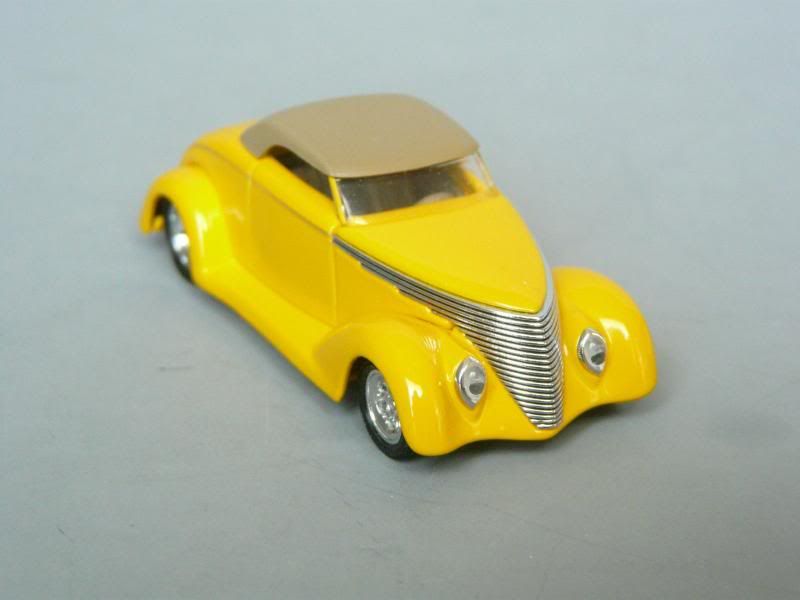 At first glance all I can say is "wow, what a show piece this is"! Now this may indeed look like a 1937 Ford that was considerably cut, channeled, lowered, altered and modified in a number of ways...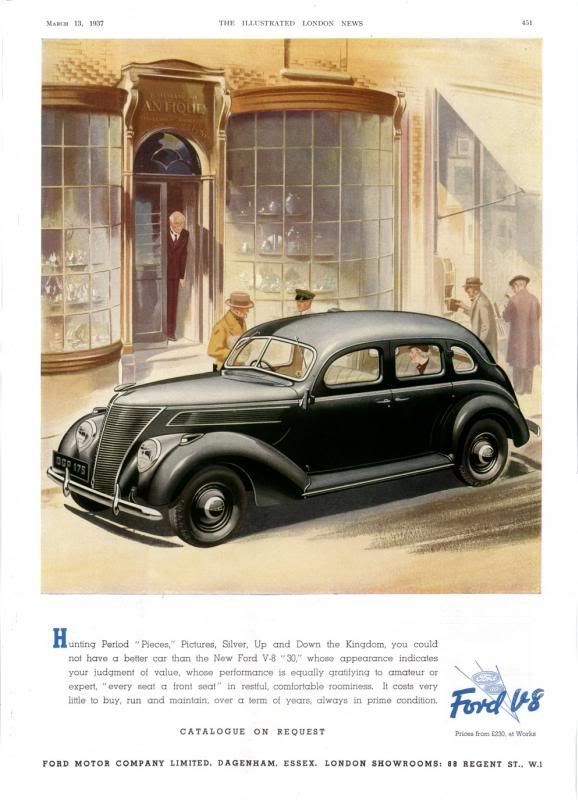 However, this Smoothster is an entire fabrication exercise where the every part of the automobile was created completely from scratch at Boyd Coddington's legendary hot rod shop. And what a show car masterpiece this design turned out to be! The frame or undercarriage of this car doesn't use any part of the 1937 Ford.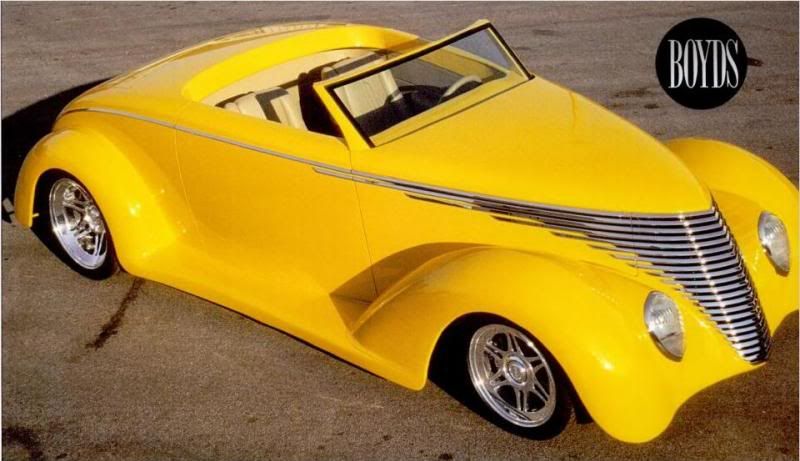 A lot of attention was paid to the design of the Smoothster's interior. It's surprising roomy and the dashboard maximizes the modified feel with a simple three-gauge arrangement.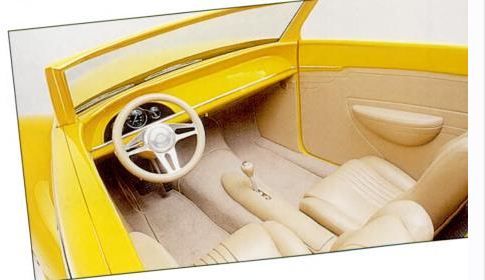 The Corvette-sourced 5.7-liter engine offers ample performance and sends the power to the fat, 18-inch rear tires. This is show further below...
Here is a picture of the 1937 Ford...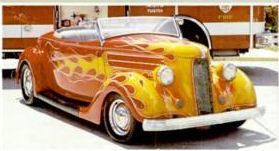 The acceleration matches its looks, and stopping is not a problem either since the Smoothster has four-wheel disc brakes.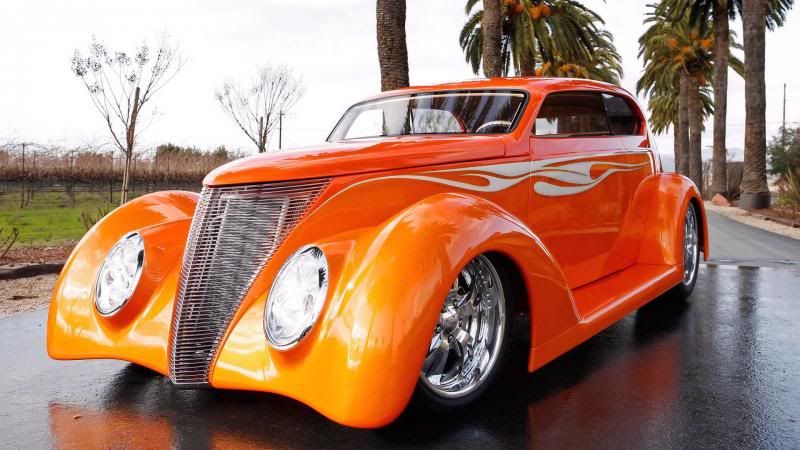 Overall, Boyd's latest creation is one wild ride. Check out this wicked angle of the Smoothster!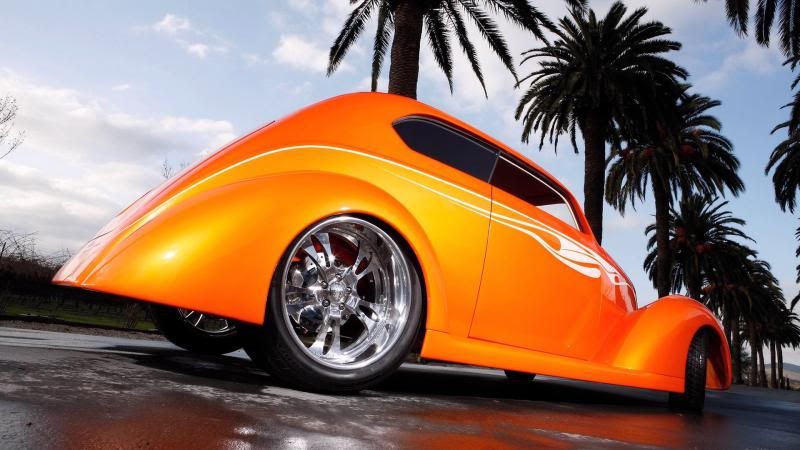 The front grill is coming right at you with like no other car I've come across! What rage, what style!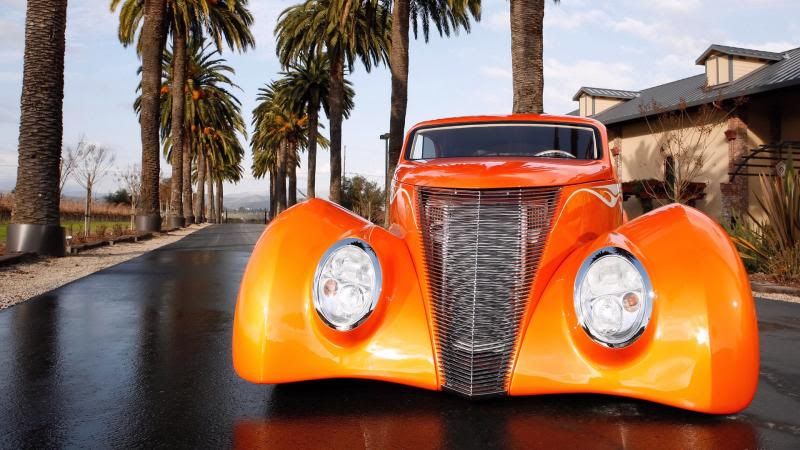 Any angle show of Boyd Coddington's Smoothster is stunning!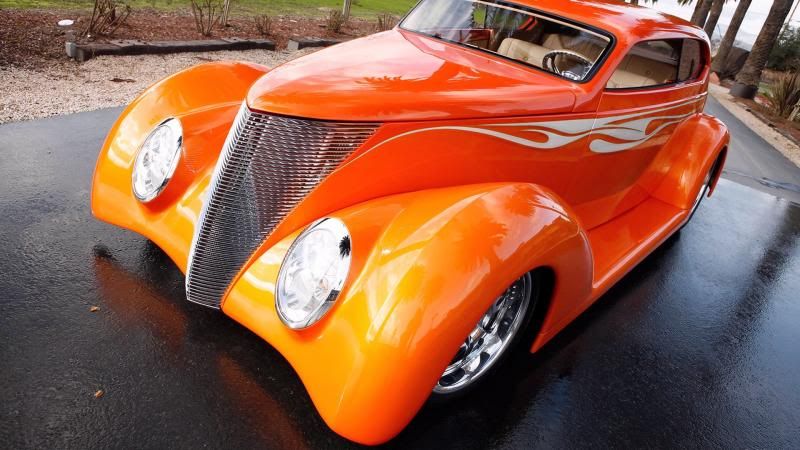 The rear angle of the car is a beauty of behold!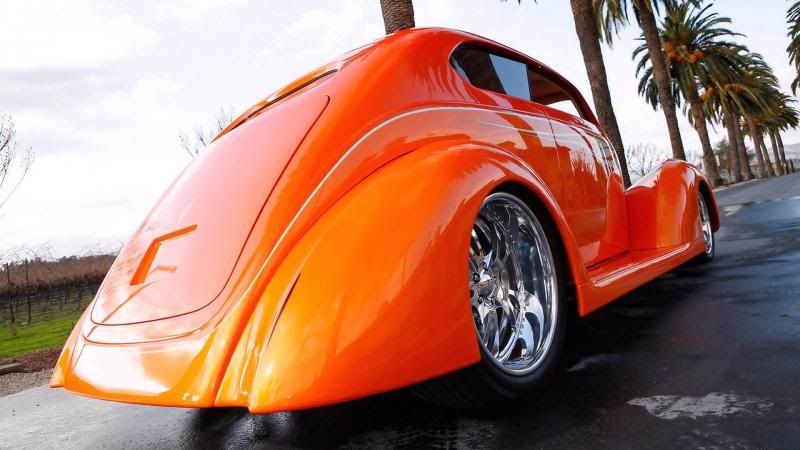 Who wouldn't love to ride down the street in this Smoothster!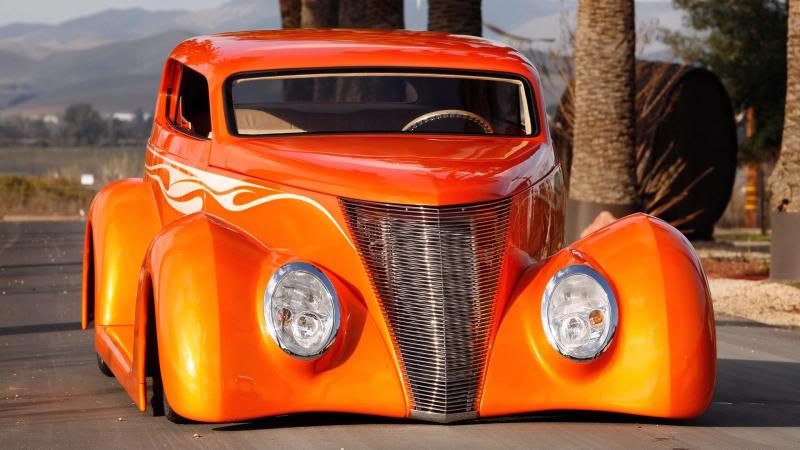 Check out that chrome finished steering wheel!
Take a look at the interior view of this absolutely gorgeous car!
What a hot looking engine! We're talking Corvette power as well!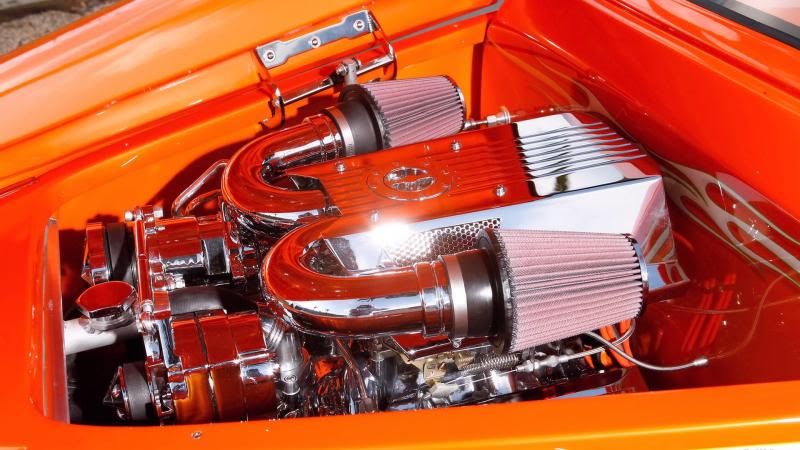 The simple interior reflects the smart and functional philosophy of the Smoothster.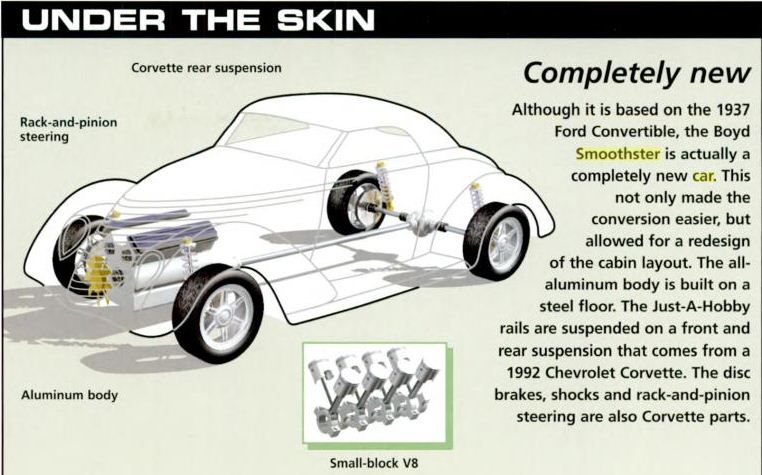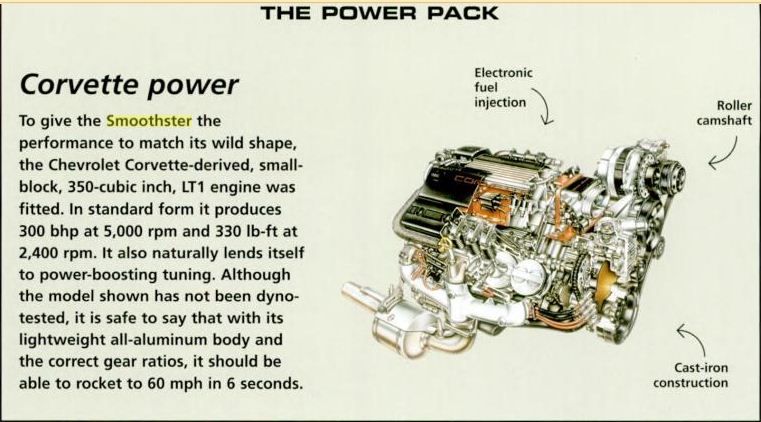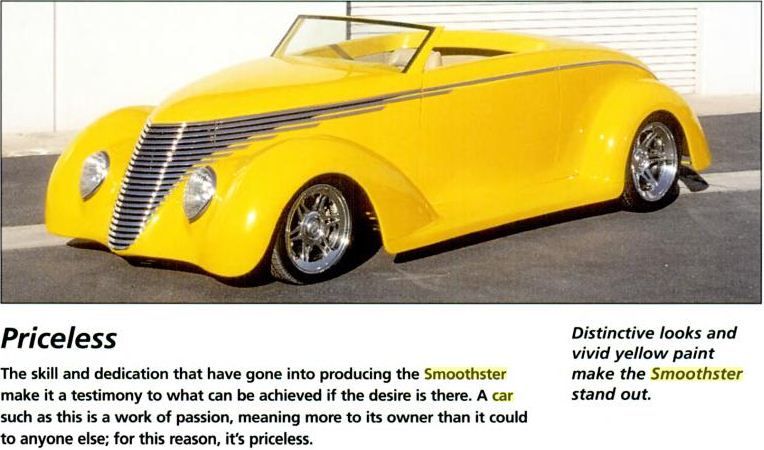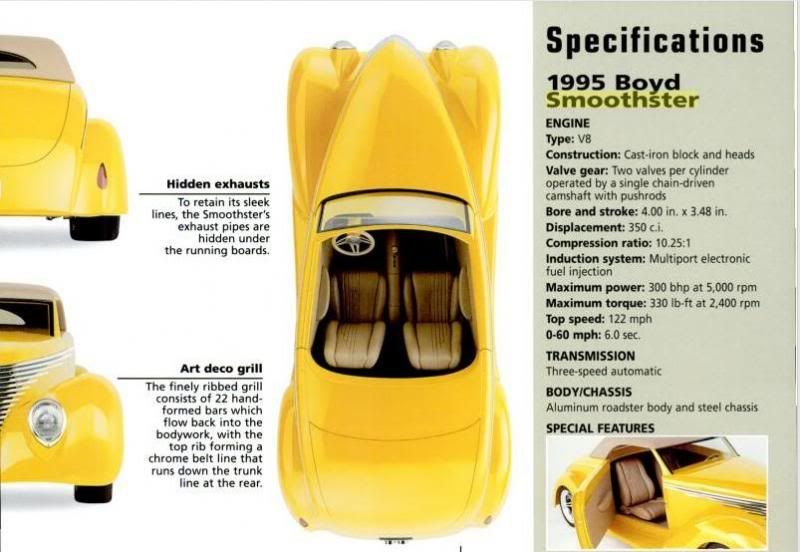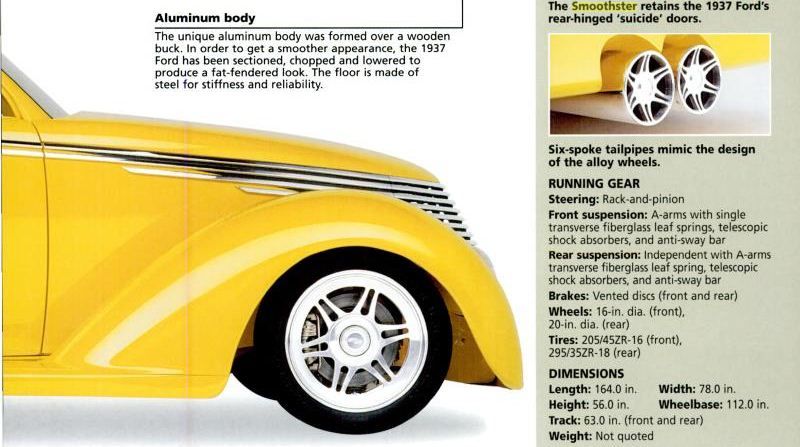 Milestones
1992 Using the body of a 1937 Ford Convertible, work is started on creating a street-legal hot rod version using a Corvette engine and suspension. A wooden buck is built which is the mold used for the custom aluminum body.
1993 After the original builder decided not to finish the car, the project is passed on to Hot Rods by Boyd for completion. The electric windows are removed and a removable hardtop replaces the original folding roof.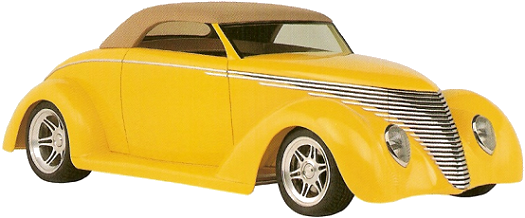 1996 Finished in DuPont 'Boyd Yellow' the Smoothster rolls into Oakland's Roadster show. It wins the 'Word's Most Beautiful Roadster' award as well as several other first-place trophies.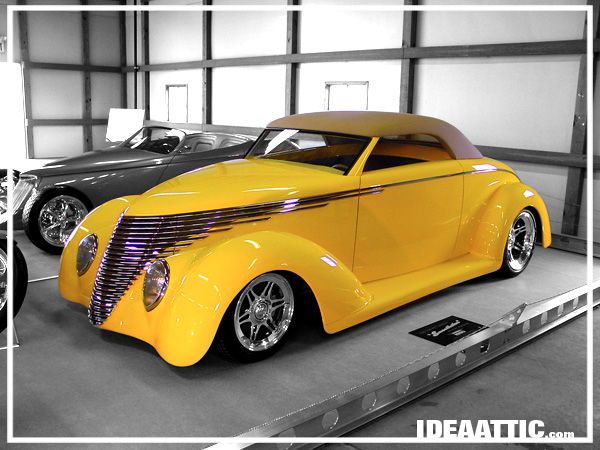 ---
Boyd's Smoothster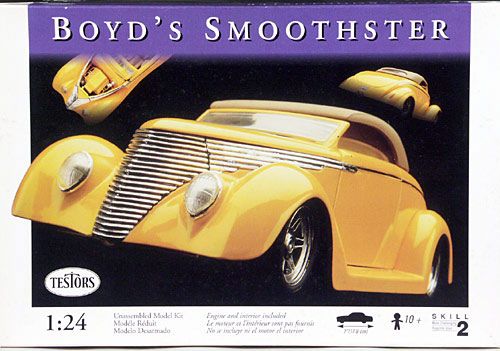 Modified '37 Ford Cabriolet
Original year: 1998
Company: Testors
Scale: 1/24
Designer: Boyd Coddington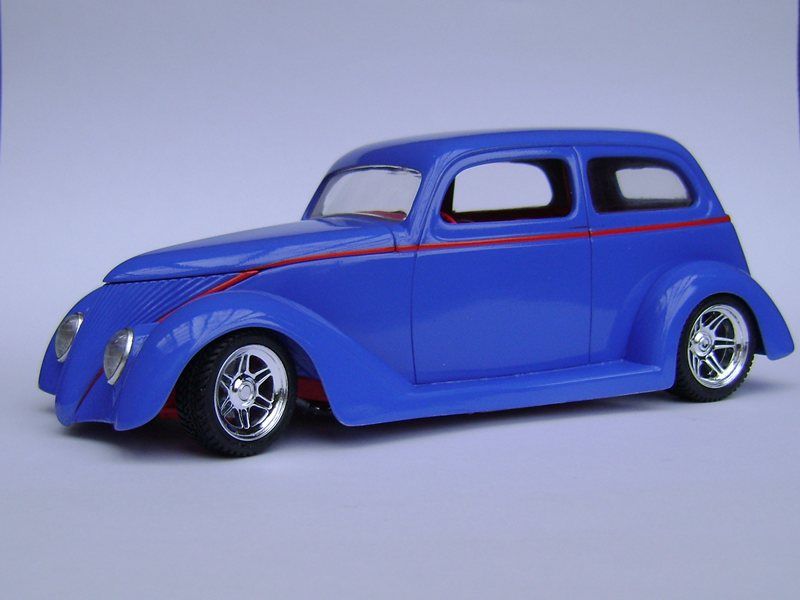 Boyd Coddington added to his status as our foremost hot rod builder when his yellow Smoothster was named "America's Most Beautiful Roadster" at the prestigious Oakland Roadster Show in 1995. An absolutely stunning rendition of 1937 Ford Cabriolet, the Smooster earned Coddington his fifth win at Oakland. Without a wasted curve or needless protrusion visible anywhere the Smoothster fulfills its mandate. Open the hood and the engine room is surgically clean--wires and cables and hydraulic lines are hidden, rerouted, disguised so just the magnificent, colorful, Corvette LT-1 motor remains. Nothing in there but lots of power and gleaming yellow and chrome.
Smoothster body panels were artfully sculpted of both aluminum and steel and its signature grill was handformed of brass and then richly chrome plated. All frame and suspension components were built by Boyd and the machine rides on custom Boyd billet wheels and BF Goodrich tires. All hot rod designers now know that Smoothster is the standard by which future work will be judged. It's a mighty challenge, indeed.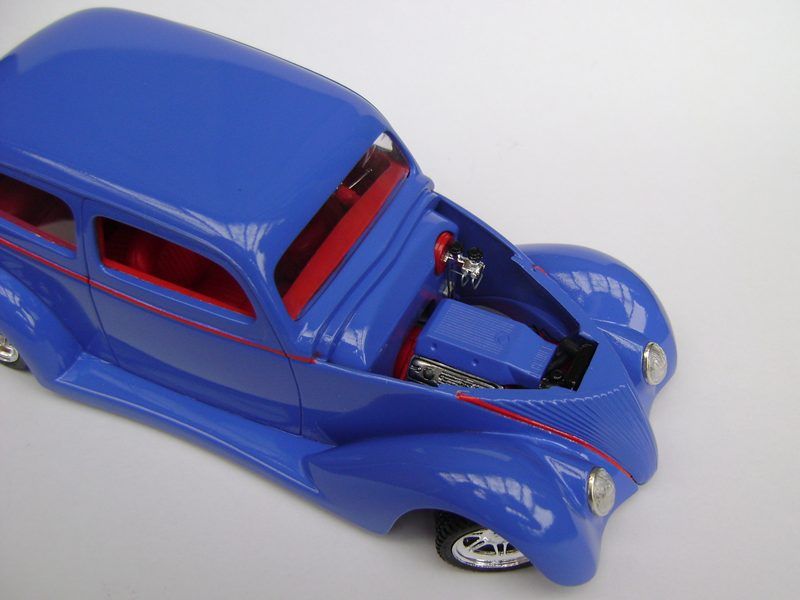 Source
www.topclassiccars.com/boyd-smoothster-(1995).html
---
Hot Wheels Smoothster!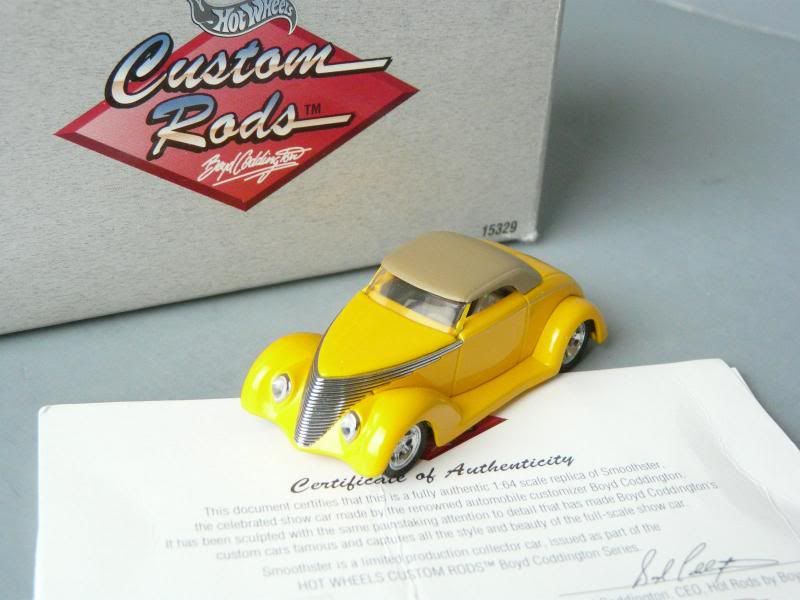 The Hot Wheels Smoothster was first released in 1996 Boyd Coddington Legends 4-Car set in yellow.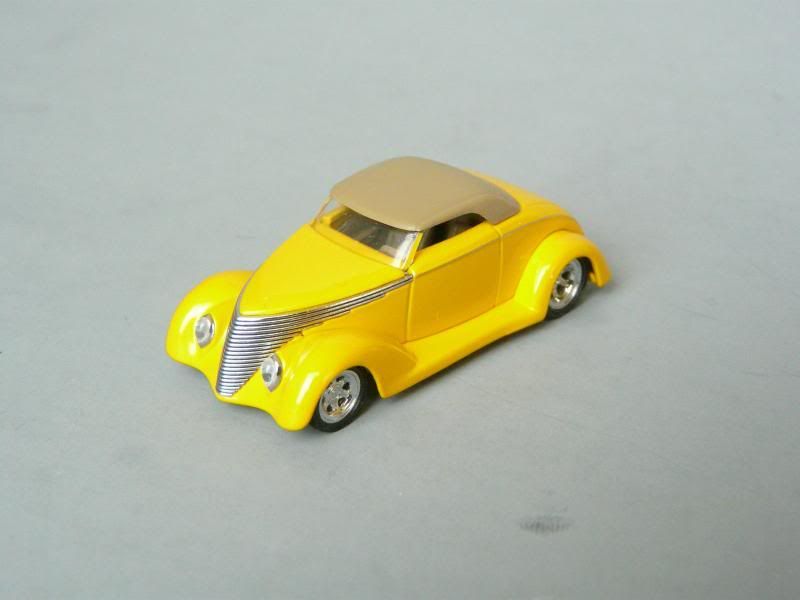 There are no tampos on this die-cast car and it contains a Tan & Black Interior.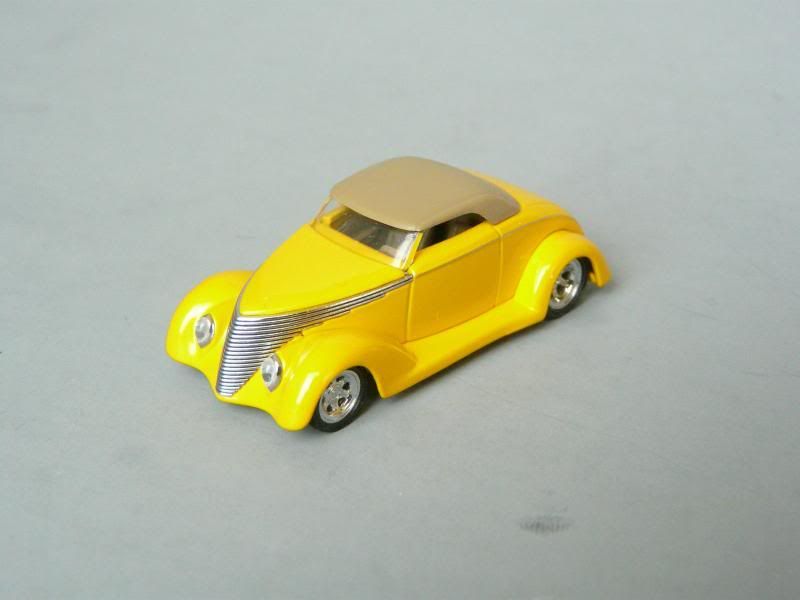 This was produced in China and the 1:64 scale model was well done.
Hot Wheels again released this in 2001! This time in the 100% Hot Wheels line! They decided to go with the red or maroon color. Quite beautiful, don't you think?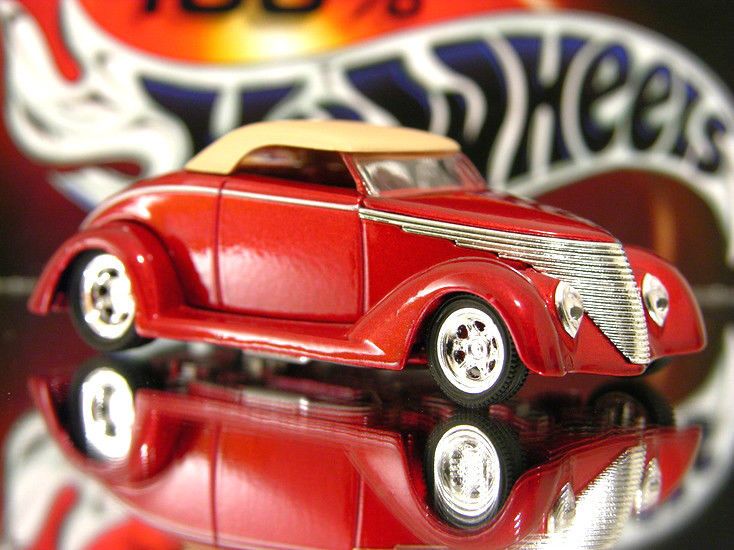 Mtflk. Dk. Red, w/Black & Silver trim, Tan Interior, Mtflk. Dk. Red China Base, w/CC6SP's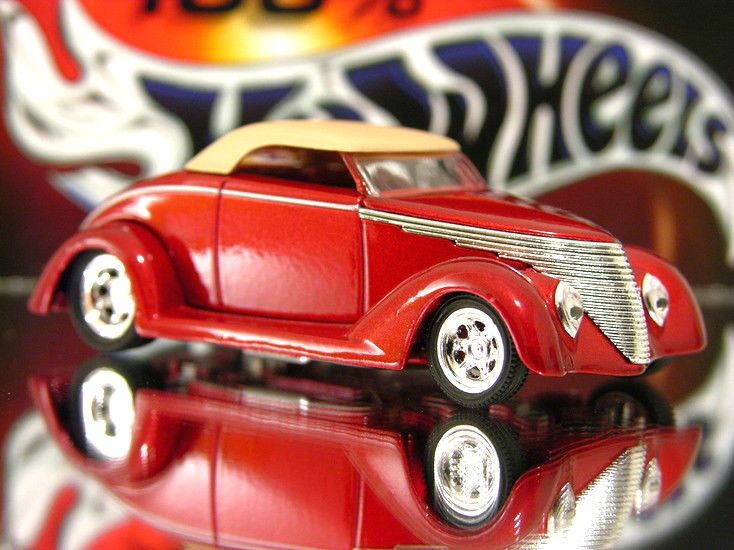 The most recent release of this thus far is in 2002. Hot Wheels re-issued this again in the 100% Hot Wheels line selecting a green color.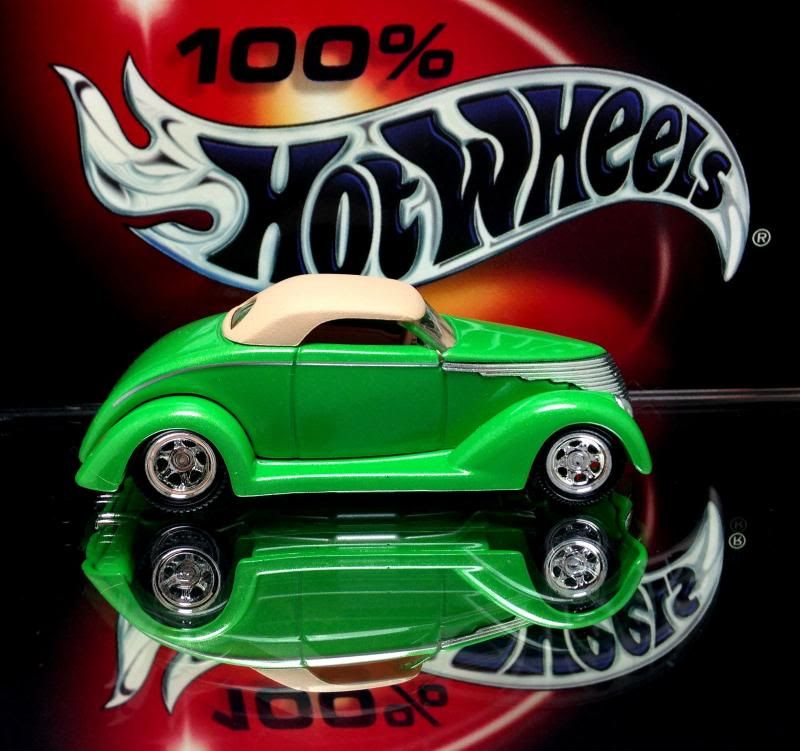 #24/32 Mtflk. Green, w/Silver Trim on sides, Tan Top, Tan Interior, Green China Base, w/CC5SP's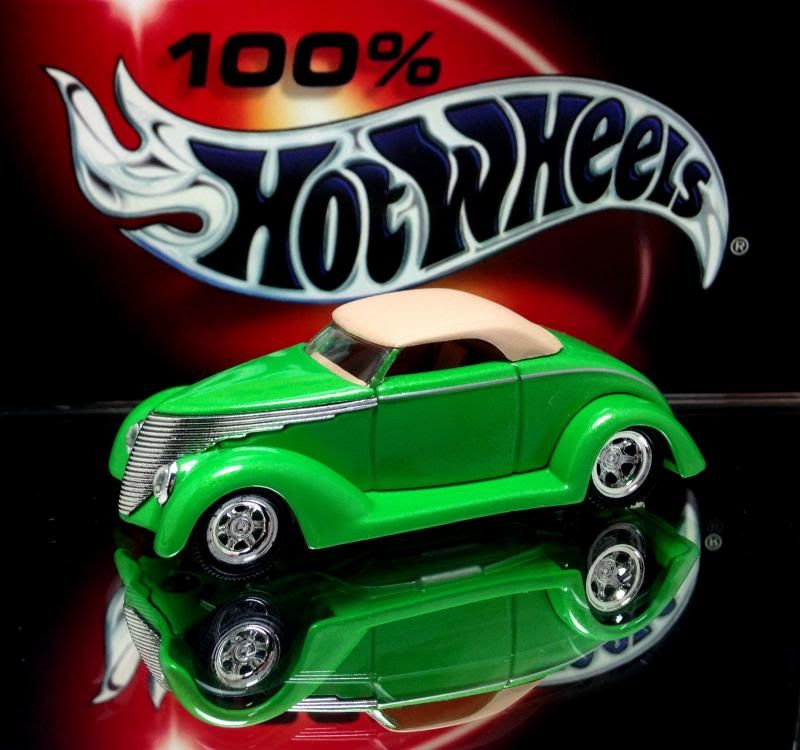 Another angle of this Hot Wheels model...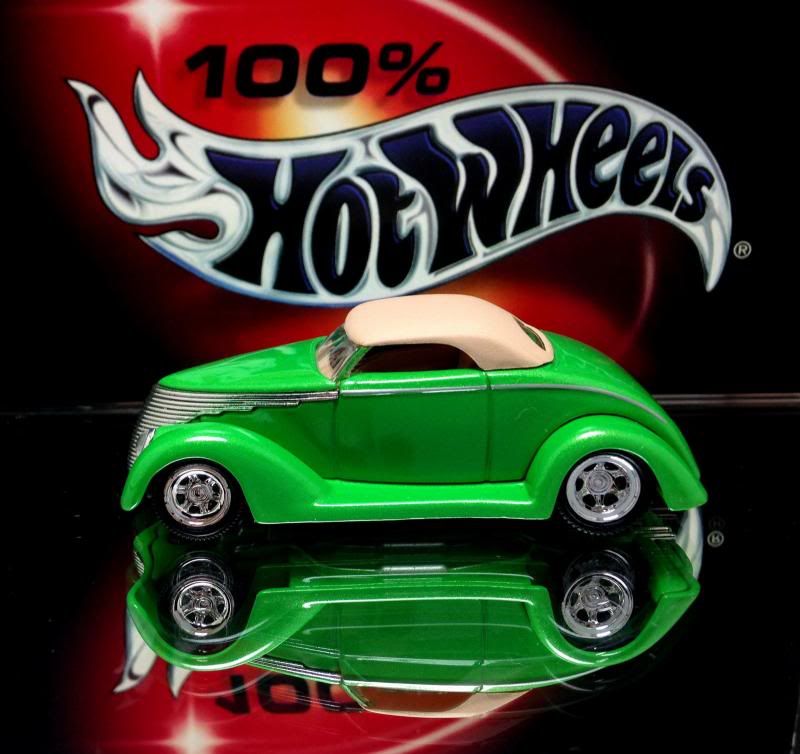 Very impressed with this...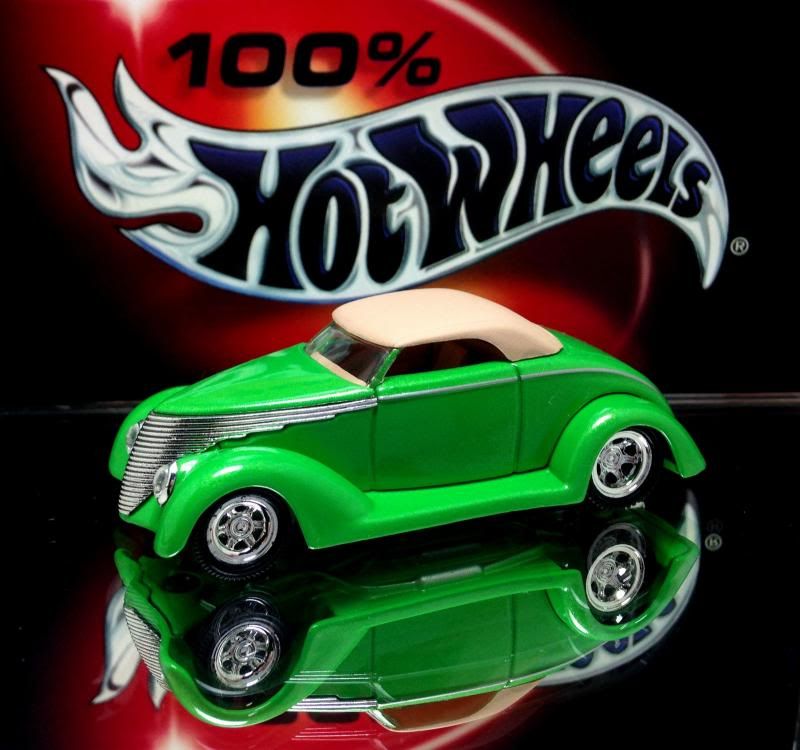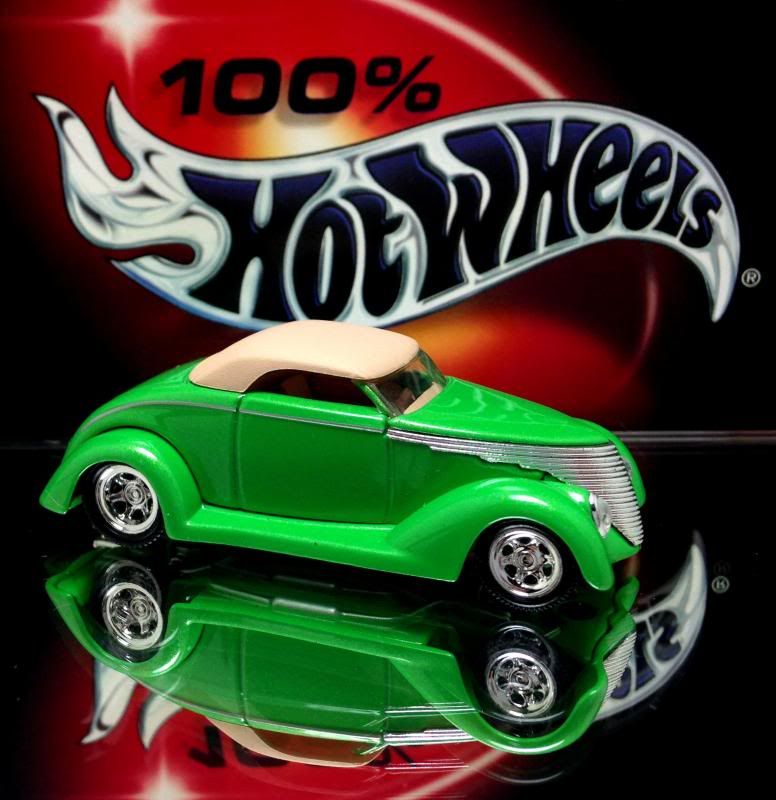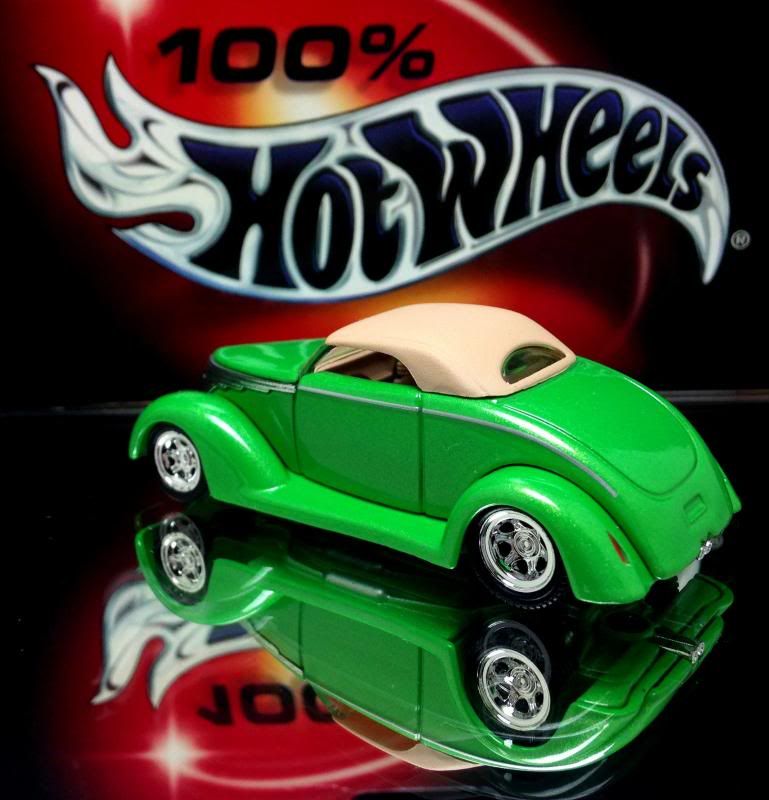 More details will follow...
---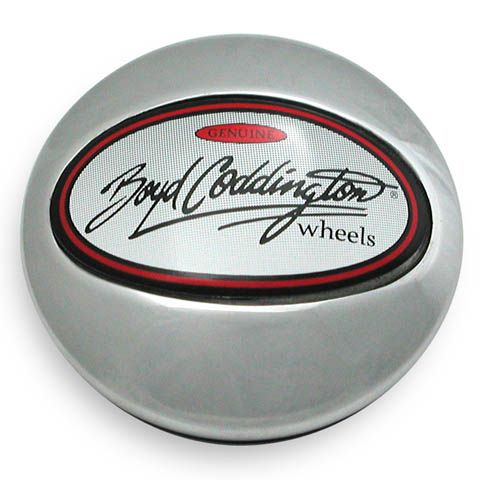 Then there's this special piece...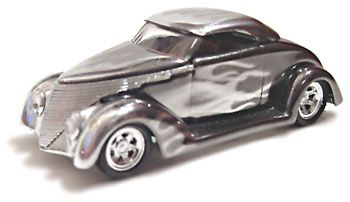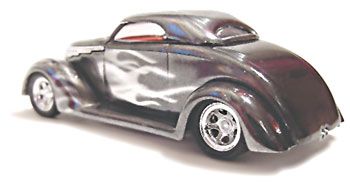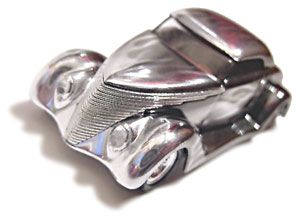 That it for now...