Post by ferrari512s on Jan 9, 2014 18:51:26 GMT -5
The World's Most Expensive Hot Wheel Car - The Diamond Crusted Custom Otto!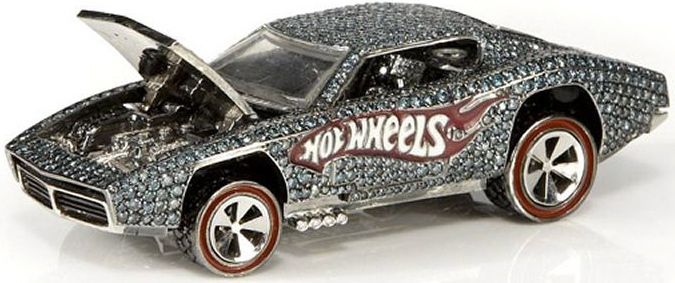 It was back in circa 2008 Hot Wheels celebrated their 40 Anniversary. To commemorate this event Mattel decided to create something real extraordinary.
We're talking about a toy die-cast toy car that is exquisitely exclusive and ostentatious. This mysterious item was unveiled at the 105th American International Toy Fair.
Mattel displayed, well actually "showed off" their customized jeweled 1:64-scale Hot Wheels car, let's call it the "Custom Otto", designed by celebrity jeweler Jason of Beverly Hills.
This one-of-a-kind car is the most expensively produced car in Hot Wheels history! Not only was it made to commemorate the 40th Anniversary of the Hot Wheels brand, it also was made to commemorate the production of the 4 billion Hot Wheels manufactured since 1968! Now that's a lot of die-cast and plastic!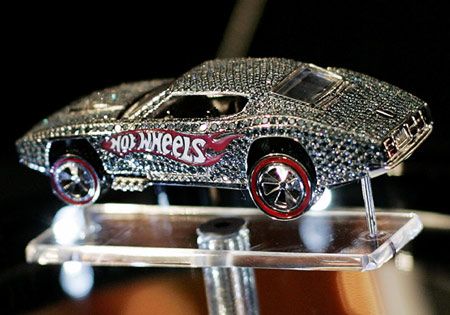 The "Custom Otto" model itself was also a surprise to be made. You see this car never actually existed prior to the year 2008. This was a concept car Harry Bently Bradley, Hot Wheels first designer, made as a drawing to represent the big three automakers in 1967. Here is how Harry describes this...
...of the Hot Wheels theme car that I designed back in 1967. It's an "any car" because we felt the car on the blister pack should not be a specific car but rather a generic automobile with Hot Wheels characteristics. So, it had a Dodge Charger front end (that's Chrysler), a Ford Galaxie/Mustang Coupe roof (that'sFord), and a Buick Riviera bodyside (that's GM). I merged them all together…The specific car parts were all 1966-67 vintage, of course… and added Hot Wheels features such as the red stripe tires (these days Hot Wheels collectors call them Red Line but in the late '60's on muscle cars we called them red stripe), mag wheels, spoiler dome on the hood, side pipes and a vivid color.
– Harry Bentley Bradley
This story gets even better...
When a certain collector at the RLC with a handle name of "Ferrari" in it, started to post images, detailed information and discussing the "Lost Redline, the Missing Redline, the mysterious 17th Hot Wheels car" in one of his historical ongoing Redline blogs someone at Mattel was actually paying close attention. Mattel thought it was a great idea to create this "lost" 17th Redline Era car and make it the flagship design for the 40th Anniversary.
So let it was written, and so it was done! (But who Otto when Harry Bradley created the design?)
Now back to the BLING!!!
This exquisite car has more than 2,700 tiny diamonds for a total of nearly 23 carats worth $140,000. How on earth did they fit all these diamonds on the surface of this tiny 1:64 scale die-cast toy car! Perhaps these are specks of diamond dust?
But wait there's even more bling to this Hot Wheels car...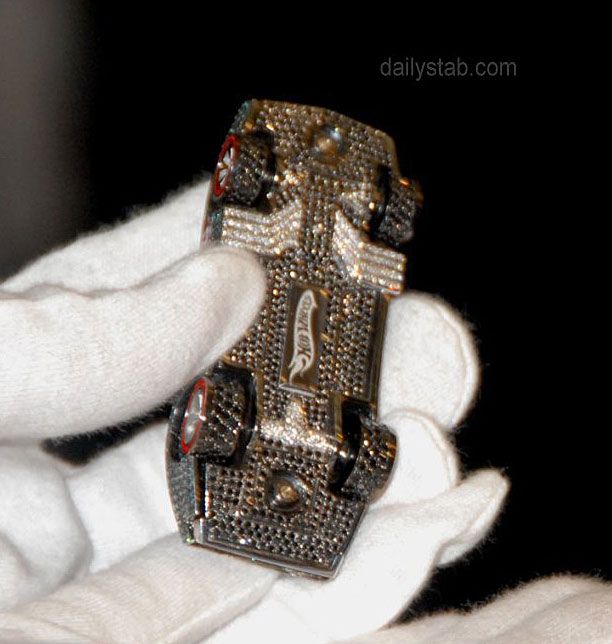 The car is cast in 18K white gold detailed with micro pave-set brilliant blue diamonds.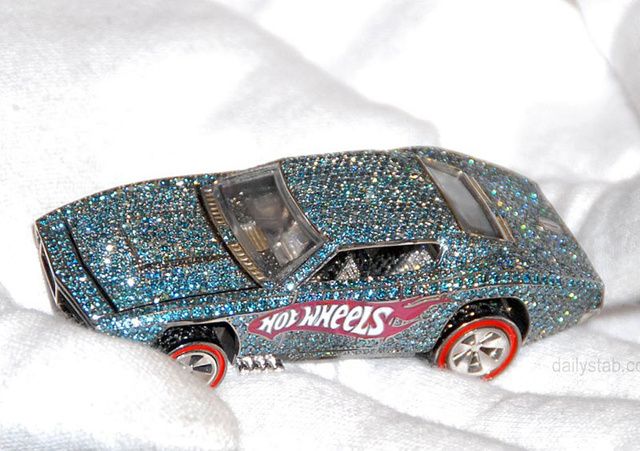 Under the hood the engine is decorated with pave-set white and black diamonds. Red rubies are set as the tail lights, while black diamonds and red enamel create the "red line" tires and the custom-made case that houses the jewel-encrusted vehicle also holds 40 individual white diamonds, one each year in the legacy of Hot Wheels.
The vehicle was unveiled by Nick Lachey and in late 2008 the car and was auctioned off...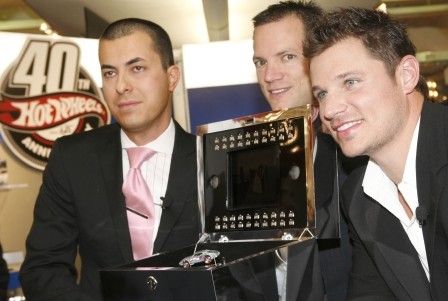 You want to see more of Nick Lachey ... sure ...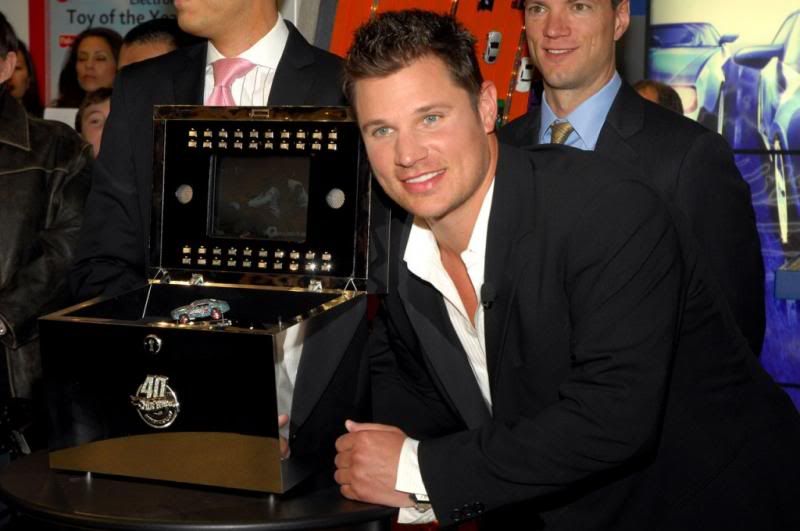 Images courtesy of www and bibliography below
Even more detail is located in this link...
gizmodo.com/357377/140000-hot-wheels-is-most-expensive-tiny-toy-car-ever
Bibliography
www.luxist.com/2008/02/16/the-worlds-most-expensive-hot-wheel-car/
by Deidre Woollard
gizmodo.com/357377/140000-hot-wheels-is-most-expensive-tiny-toy-car-ever
www.hotwheelscollectors.com
by Ferrari512s